The All India Council for Technical Education (AICTE) has revised the fee structure for all engineering colleges and universities
Last Updated Apr - 13 - 2022, 01:23 AM | Source : | Visitors : 4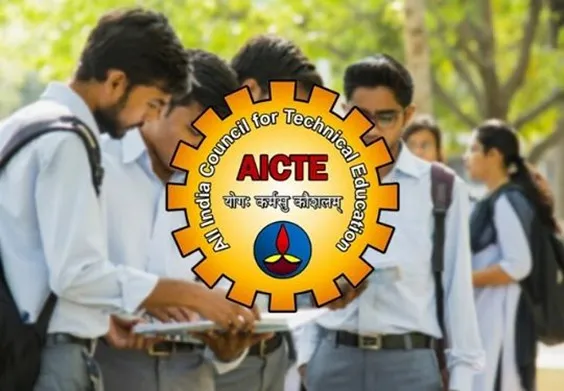 The All India Council for Technical Education (AICTE) has reworked the fee structure for all AICTE engineering colleges, universities, and establishments offering engineering and technical courses. AICTE covers technical education programmes, including training and research in Engineering, Technology, Architecture, Town Planning, Management, Pharmacy, Applied Arts and Crafts, Hotel Management and Catering Technology, etc.
As per the modification, the Council has now designated the minimum and the maximum fee that any AICTE authorized university or college can charge students. The step has been taken to control the commercialization of technical education in India.
In 2015, the AICTE council had recommended that the highest payment for UG four-year engineering courses be fixed at Rs. 1.44 lakh to Rs. 1.58 lakh per annum. Regardless, there was no lowest fee limitation determined. Multiple organizations were experiencing problems placing a minimum restriction that would not hinder students' education while ensuring the institutions' smooth function. Due to this, a new fee system has been introduced that has designated both lower and upper fee limitations for engineering programs.
Engineering Diploma and Applied Arts & Design Courses
Min Fee – Rs. 67,000 per annum
Max Fee – Rs. 1.4 lakh per annum
Engineering UG Courses
Min Fee – Rs. 79,000 per annum
Max Fee – Rs. 1.89 lakh per annum
Engineering PG Courses
Min Fee – Rs. 1.41 lakh per annum
Max Fee – Rs. 3.03 lakh per annum
As the 2015 modification did not address the minimum fee issue, many private engineering colleges solicited AICTE to set a designated lower limit for education fees.
As per a declaration by the Supreme Court, the fee levied by private institutes will be determined by state governments until a national-level fee fixation board presents its proposals. Due to this, numerous institutions indicted state authorities, including Tamil Nadu and Telangana, of fixing inoperable minimum fee limits, which rendered operational problems for these institutes.
Regarding these requisitions, the government had invited the Srikrishna Committee of the AICTE to take a fresh look at the fee structure and come up with a ceiling on minimum charges.
SOURCE: BUDDY4study