Education institutions need to pay up to Rs 5cr fine for violations: Proposed bill
Last Updated Nov - 14 - 2022, 10:41 AM | Source : TNI | Visitors : 35
The government aims to set up a higher education body that can impose a fine of up to Rs 5 crore on any educational institution that violates its norms.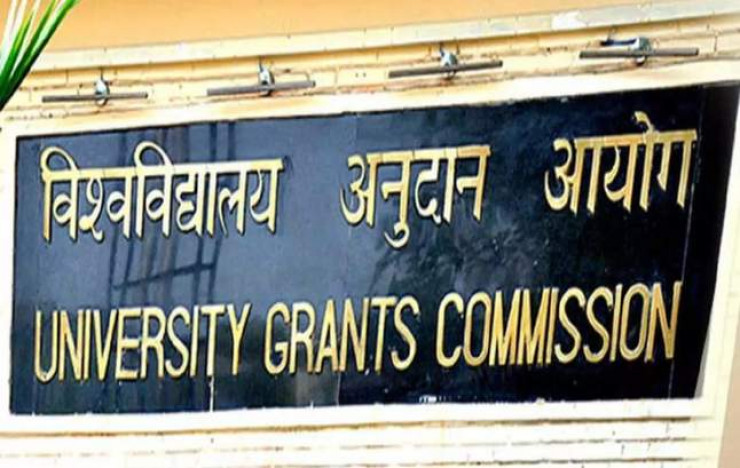 New Delhi: A proposed higher education bill will increase the violation penalty on educational institutes by 50,000 times. The government is considering setting up a higher education body that will be empowered to impose a fine of up to Rs 5 crore on any educational institutes that violates its norms. It can also initiate action against the heads of the institutions for malpractices.
READ | NIRF 2023: Education ministry adds new category, invites application for ranking institutes
Currently, if any educational institution violates University Grants Commission (UGC) they get away with paying Rs 1000.
This is part of the proposed Higher Education Commission of India (HECI) Bill. The Bill envisions a complete overhaul of the higher education system in India and makes it more transparent and accountable.
The Bill proposes the formation of the Higher Education Commission of India which will replace both University Grants Commission and the All India Council For Technical Education. It will have overarching powers and charge hefty penalties from institutes that do not stick to central norms for higher education.
READ | IIT Guwahati hosts national conclave on empowerment of tribal community
The move was necessitated owing increasing number of fake universities –
Currently, the UGC, which is the top regulatory body on higher education for non-medical or engineering streams, can levy a maximum fine of Rs 1,000 for violations, including setting up of fake universities, under an Act made in 1956. These details are to be stated in the proposed HECI Bill. It is being drafted by the Ministry of Education for tabling during the Winter Session of Parliament.
As per PRS India, the main highlights of the Bill states that Bill repeals the University Grants Commission Act, 1956, and establishes the Higher Education Commission of India (HECI). The HECI will maintain academic standards in higher education by specifying learning outcomes for courses, specifying eligibility criteria for Vice Chancellors, and ordering the closure of higher educational institutions which fail to adhere to minimum standards. Every higher educational institution empowered to award degrees or diplomas will have to apply to the HECI to commence its first academic operations. The HECI also has the power to revoke permission on specified grounds.
READ | President Droupadi Murmu launches multiple education projects in Bhubaneswar
The Bill sets up an Advisory Council chaired by the Union Minister of Human Resource Development. The Council will advise on the coordination and determination of standards in higher education between the center and states.