Good News AICTE announcing two supernumerary seats to Naturally Gifted Students
Last Updated May - 19 - 2022, 09:40 PM | Source : | Visitors : 10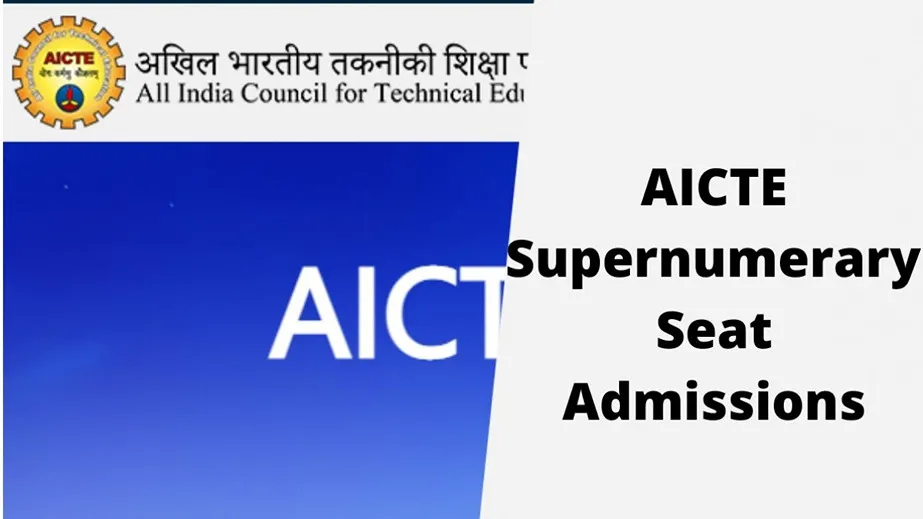 With the All India Council for Technical Education (AICTE) announcing two supernumerary seats per institute for gifted and talented students, it is time for innovative minds to take pride in their achievements and pursue mainstream education. Without the barriers of high scores in board and competitive exams, these high potential learners can seek a seat in a reputed college that is expected to provide a stimulating learning environment for their holistic development.
The learners were selected on the basis of the following eligibility criteria – wherein they could have either won international/national level prizes, published original research papers, been the winner of hackathons, held patents, having a registered startup (as per DPIIT norms) or even are owners of Apps on Google/Apple/Windows stores etc—will be chosen by the institutes based on the statement of purpose and three letters of recommendations. Following the document scrutiny, the candidate may have to appear for the interview in front of a panel of experts appointed by the institutions to gauge their eligibility for admission.
The selected students will be entitled to a complete tuition fee waiver from the institution of choice that may however levy examination fees, hostel, library, transportation and laboratory charges.

Scores unimportant
Talking about the scheme, Anil P Sahasrabudhe, chairman, of AICTE, says, "The concept was prevalent from July 2021, but this year, we are trying to implement the scheme across all AICTE institutions. While they will have full freedom to select the deserving candidates, AICTE will guard against the provision's possible misuse, and ensure the promising talents fit the bill. The criteria for selection will not place undue emphasis on scores since the students could have passed class XII with just 35% in aggregate."
catching them young
The scheme, adds Sahasrabudhe, is a welcome departure from the rote learning culture that compels students to chase marks and national and state-level entrance exams. "This leaves them with little time for out-of-the-box thinking. The current initiative, drawn from the National Education Policy (2020) with its emphasis on skilling, honing and encouraging creativity, will help in identifying the gifted students early. While earning their degrees, the students will be engaged in their institutes' incubators and innovation cells, which can help hone their innate potential. There are as many as 3000 AICTE institutions that have innovation centres to help meet this need," Sahasrabudhe says. He explains that such students will be in high demand across industries but would do well to embark on their own entrepreneurial journeys.

Set guidelines.
The AICTE provision, if acted upon with zeal and fair judgement, would result in future leaders and holistic premiere institutes, says Abhay Bansal, head, Amity School of Engineering & Technology, pointing to the fact that since the criteria would be through the standardised judgment of the innovative skills of the student through national and international events, hackathon or journal publications which already follow set guidelines, chances of any misuse of the provision will below. "Moreover, AICTE reserves the right to keep track of the credibility of the selected candidates which makes it more trustworthy and secure," he adds.

Tracking talent
KNB Murthy, vice-chancellor, Dayananda Sagar University (DSU), Bengaluru, feels AICTE's concept of the initiative is promising, but identifying such students can be a challenge. "If too many students qualify as per the same eligibility criteria, how do institutes zero in on just two. What yardstick should be used to measure talent and compare one student with the other."
"Institutes need to have a particular track for these students, in addition to faculty mentors who can guide and challenge their approach to ideas. Attempts should also be made to provide credit-based projects rather than confining the students to regular classrooms, Murthy adds.

Stay connected with us on social media platforms for instant updates click here to join our Twitter, & Facebook
Source: TOI