IGNOU Marks 38 Years: Celebrating a Milestone Foundation Day
Last Updated Nov - 20 - 2023, 07:13 PM | Source : The Indian Express | Visitors : 8
IGNOU celebrates its 38th foundation day with the Lieutenant Governor of Delhi emphasizing inclusive education.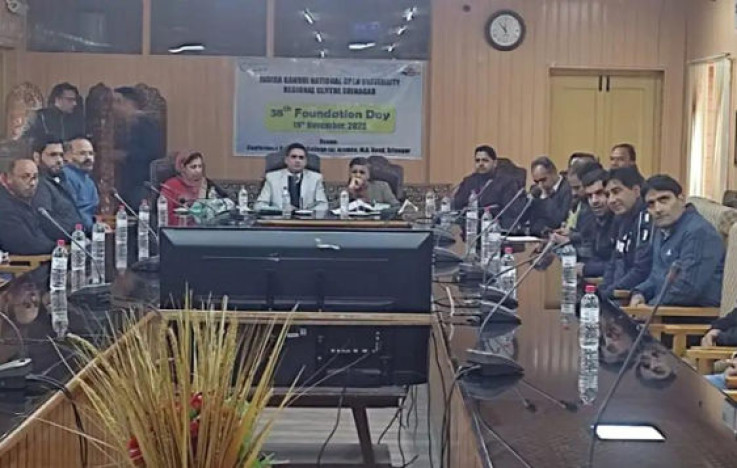 The Indira Gandhi National Open University (IGNOU) celebrated its 38th foundation day today (November 19), with the Lieutenant Governor of Delhi, Vinai Kumar Saxena, in attendance as the chief guest.
READ MORE| J J school of Art not just an institute, but a laboratory of innovation: Dharmendra Pradhan
"IGNOU stands tall, as a beacon of knowledge and academic excellence in the field of inclusive education and distance learning, delivering a flexible, learner-centric, cost-effective, and high-quality education," he said, according to an IGNOU post on 'X' (formerly Twitter).
The LG of Delhi stated at the event that education should focus on student upskilling and vocational education in order to create a high-quality future workforce. For holistic student development, equal emphasis must be placed on both the curricular and extracurricular activities.
He urged IGNOU to make full use of emerging technologies such as artificial intelligence, machine learning, robotics, and virtual reality in order to achieve global standards and produce globally competent, yet locally relevant graduates.
READ MORE| TV Narendran, CEO of Tata Steel, Appointed Chair of IIT Kharagpur's Board of Governors