IIM Ahmedabad, Dun & Bradstreet Partner for ESG Impact Assessment Project
Last Updated Sep - 09 - 2023, 08:16 PM | Source : The Indian Express | Visitors : 7
The Indian Institute of Management Ahmedabad partners with Dun & Bradstreet to develop a data product for ESG impact assessment in India.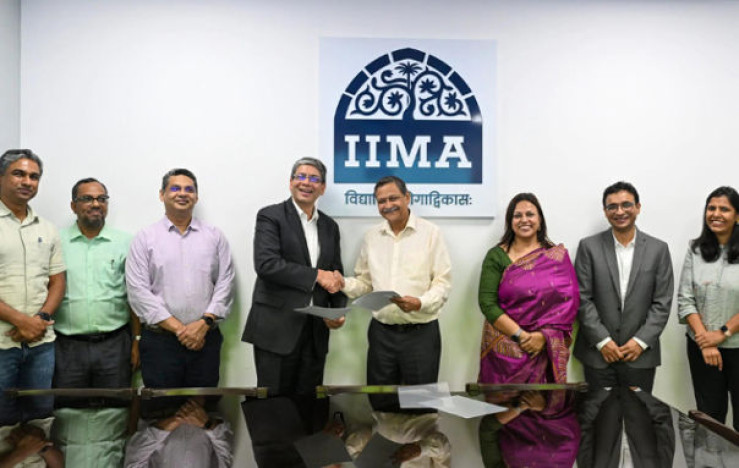 In collaboration with Dun & Bradstreet, a global provider of business operations data and analytics to help organizations around the world improve their performance, the Arun Duggal Centre for ESG Research (CESGR) at the Indian Institute of Management Ahmedabad (IIMA) has started a research project aimed at developing a data product that can help in Environmental, Social, and Governance (ESG) impact assessment in the nation.
READ MORE| Former ISRO Chief Dr. K Sivan Appointed Chairman of IIT Indore's Board of Governors
According to a statement from IIMA, this partnership will make use of CESGR's research capabilities and D&B's enormous database to produce data that will fill in data gaps and enable the correct evaluation of ESG efficiency.
Prof. Bharat Bhasker, Director of IIMA, commented on the collaboration by saying, "With ESG standards growing more strict, the necessity for a reliable data infrastructure in the nation has become crucial. The industry, which is still in its infancy, needs reliable and accurate data in order to comply with the various ESG reporting systems that are now in use. The results of this partnership will enable all stakeholders to make informed decisions and provide practical solutions to ESG-related problems.
Obtaining two-way materiality is one of the project's guiding concepts; the new Corporate Sustainability Reporting Directive (CSRD), which governs ESG reporting in the European Union, emphasizes this idea.
Professor Anish Sugathan, Co-Chairperson of the Arun Duggal CESGR, added further, "Two-way materiality requires assessment of the impact of ESG factors on a business as well as externalities caused by the company's ESG activities. We intend to leverage our research capabilities to develop a framework that aligns with the principle of two-way materiality and helps businesses stay ahead of the curve and further fuel the growth of the economy, at large. It can also be used by investors to rebalance their portfolio of investments and in general to understand the evaluation of the ESG ecosystem in the country."
The top 1,000 listed companies (by market capitalization) have been ordered by the capital market regulator, SEBI, to begin disclosing ESG information starting in FY 2022–2023 in accordance with BRSR. The alliance will help Indian enterprises satisfy their increased ESG data requirements in light of these rules.
Avinash Gupta, Managing Director and CEO of Dun & Bradstreet India stated, "According to a recent Dun & Bradstreet survey highlighting top compliance and procurement challenges, 51% of respondents said they need more data to verify entities and 43% said it is challenging to identify the application of ESG guidelines within the due diligence process of the customer. Such problems are primarily caused by ineffective data utilization and management.
READ MORE| Dharmendra Pradhan, UNESCO, and NCERT Launch 'Embracing Progress' Comic for Teen Health