UGC Launches Program to Train 15 Lakh Higher Ed Teachers under NEP 2020
Last Updated Sep - 12 - 2023, 08:23 PM | Source : HT | Visitors : 8
The University Grants Commission (UGC) has launched the Malaviya Mission to train 15 lakh higher education faculty members.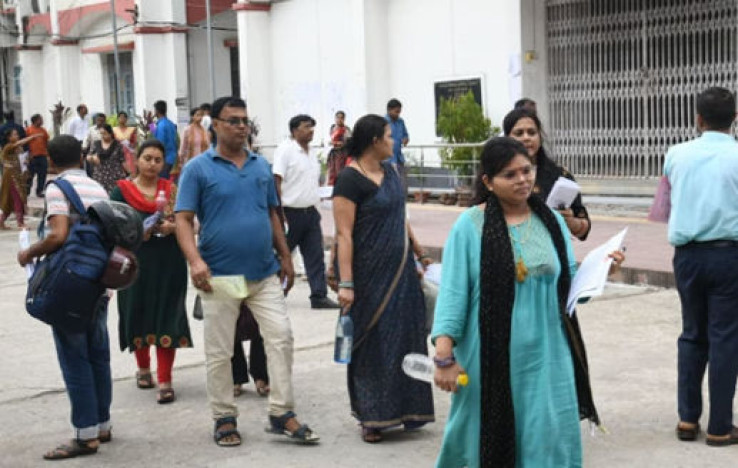 According to an official, the University Grants Commission has started a capacity-building programme to foster the overall development of 15 lakhs higher education faculty members and to instill moral principles and human values in accordance with the National Education Policy (NEP) 2020. There have been identified 111 institutions across India that will be known as Malaviya Mission Teacher Training Centres (MMTTC) as part of the UGC's Malaviya Mission-Teacher Training initiative.
READ MORE| TV Narendran, CEO of Tata Steel, Appointed Chair of IIT Kharagpur's Board of Governors
"These institutes will provide teacher training. There are some offline and some online programmes. In the next two to three years, we hope to finish preparing all 15 lakh instructors in higher education, according to a UGC official.
According to the official, the goal is to raise the quality of education at all levels by fostering excellence in both teachers and instruction. On the occasion of Teachers' Day last week, the mission was announced.
"It will also ensure holistic development of the teachers and learners with the inculcation of ethics and human values as enshrined in Indian culture and develop multidisciplinary and critical thinking ability in them," the UGC official added.
According to the official, a two-week online faculty capacity-building programme has been carefully created to complement NEP 2020's fundamental elements.
The Congress-era education policy, which had been in force since 1986, is replaced by NEP 2020, which was introduced by the NDA government. It has been in operation since 2020.
Holistic education, Indian knowledge systems, academic leadership, governance, research, skill development, inclusivity, technology integration, learning objectives identification, and assessment are the themes of the Malaviya Mission-Teacher Training curriculum.
According to UGC Chief M Jagadesh, "It prioritises the ongoing professional development of faculty, offering a forward-looking orientation across various themes."
The programme emphasises faculty involvement in institutional development, another important factor in raising the standard of higher education, in addition to faculty growth.
According to officials, the training programme mixes an India-centric ethos with a global perspective, providing professors with Indian values and current technologies to handle the developing landscape of higher education.
For the capacity-building programmes, a special portal for faculty members has been registered. A UGC official stated that the Malaviya Mission would make it possible to apply new approaches to curriculum transactions, teaching-learning, pedagogical tactics, and assessment techniques suggested in the NEP 2020. These approaches "can be most appropriately taken forward through MMTT centres," the official added.
READ MORE| UGC Aims to Release 1,500 Publications in Indian Languages